Back to products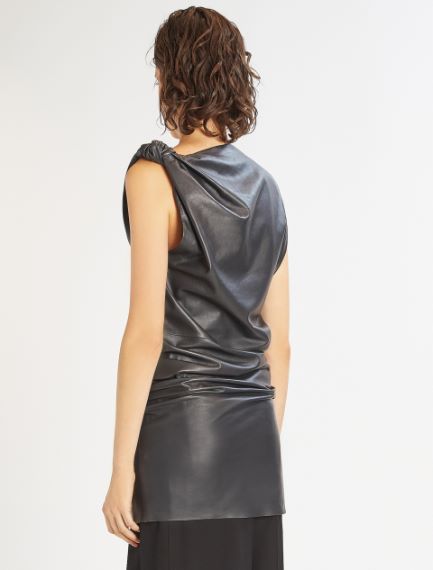 Name: FAIDA Product code: SP2421041806003
This Nappa leather dress with an asymmetric bodice is set apart with its bold graphics and solutions. The torchon leaves the shoulder uncovered but adds softness to the bodice that softly drapes and fans over the silhouette. The hip-hugging skirt is dead straight to create extremely clean lines.
Composition and care
Style in lamb leather.
When taking care of leather items, it is best to avoid washing them in water, dry cleaning and ironing. You should always refer to a specialised centre if your item requires a maintenance treatment in particular.
Name: FAIDAProduct code: SP2421041806003