Back to products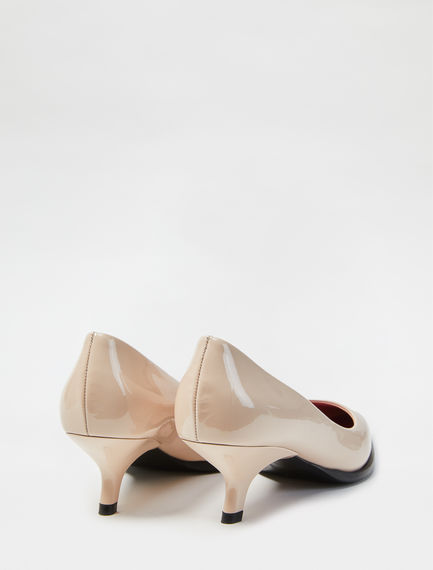 Name: SKIPPER Product code: SP2526050406007
Invest in a timeless classic with a modern edge. The patent leather stiletto is effortlessly elevated with a point toe and a sculpted, gloss-lacquered 50mm heel. The contrasting insole and welt add a contemporary sporting energy to the high-impact design.
Composition and care
Upper in crossed lamb, lamb leather; Lining in lamb leather; Sole in rubber.
No special treatment is required to maintain our shoes' appearance and functionality over time. You should always refer to a specialised centre for the cleaning of shoes.
Name: SKIPPERProduct code: SP2526050406007