Back to products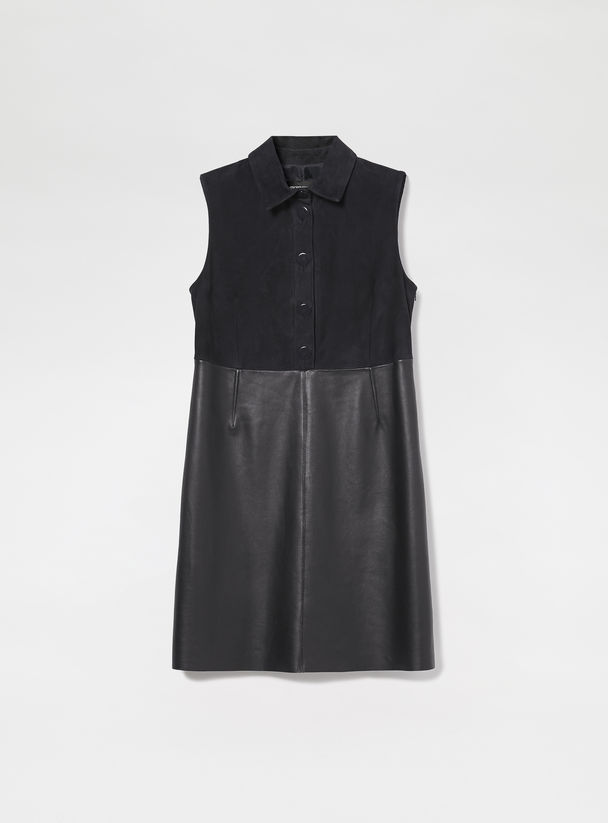 Name: ARRIGO Product code: SP7426010506002
Sportmax Code
Revisiting the classic mini with a modernist eye. Constructed from a luxe fusion of fabrics, the sleeveless dress evokes a sixties silhouette. Its suede bodice displays distinctive shirting details with a sharp collar and central placket fastened with button detailing. A high-waisted nappa skirt accentuates the body for a fitted waist. The ultra-modern design gives supreme versatility and layering possibilities.
Composition and care
Upper part goat (skin) leather; Lower part lamb leather; Lining: 100% polyester.
When taking care of leather items, it is best to avoid washing them in water, dry cleaning and ironing. You should always refer to a specialised centre if your item requires a maintenance treatment in particular.
Name: ARRIGOProduct code: SP7426010506002